St. Germain, WI...........The Board of Directors is proud to announce the 2011 Snowmobile Hall of Fame inductees. The honorees will be inducted Saturday evening, February 19, 2011 at the closing banquet of the RIDE WITH THE CHAMPS (RWTC) event. Again this year the RWTC is sponsored by Modine HotDawg Garage Heaters. It is the 6 year the Racine, Wisc manufacturer will be involved. Registration starts at 7:00 am at the Whitetail Inn, Hwy 70, St. Germain, WI
The RWTC includes the day-long trail ride which this year ads a 5th rider group of all women. Two other groups are late-model sleds and two are vintage sleds. One of the long rides is the famous Vintage Challenge, a 160 mile ride into the UP of Michigan for lunch and it has become the ride of the year in vintage circles. Those that complete the ride, receive a certificate at the banquet honoring their achievement.
The 2011 Inductees are T J Hasegawa of Yamaha from Hamamatsu, Japan the retired president and leader of the snowmobile division. Phil Mickelson of Duluth, MN the retired racer, race director and service manager for Ski-Doo and now an author and magazine technical contributor. Diane Miller of New Lothrop MI, retired racer, champion and more recently promoter of the famous A-1 vintage show and swap held every year on her Michigan grounds. Wayne Nicholsen, the Greenville, NY racer, champion and innovator that dominated stock and Formula III racing in the 70s and 80s.
The Induction Banquet is part of the $130 registration fee for the RWTC however, banquet tickets are available separately for $30. The evening festivities start with the Aaen Performance sponsored autograph session and cocktail time at 6:00 pm followed by the 7:00 dinner. For additional information regarding the RWTC and the Hall of Fame, please go to www.snowmobilehalloffame.com or call 715 542-4HOF.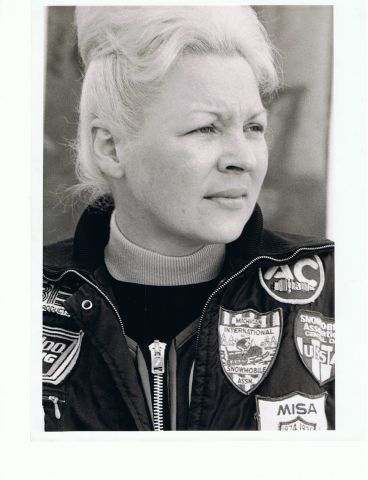 Diane Miller
DATE OF INDUCTION: Feb. 19, 2011
CAREER SPAN: 1970 – Present
BRANDS REPRESENTED: Ski-Doo, Moto-Ski
AGE AT INDUCTION: 68
Renowned for her pioneering exploits in Michigan oval and enduro racing in the 1970s, Diane Miller exemplified the determination and grace that defines great champions and honorable people. She began her racing career as a grass drag racer, transitioning to ovals and enduro in subsequent years. Frustrated by the lack of female competitors and the unwillingness of race organizations to allow her to compete against men, she lobbied and eventually convinced MISA to allow women to race in the men's classes.Proving her quest was righteous, Miller became the first woman to race in the professional Sno Pro circuit in 1974. Competing against men, in 1975 she won three MISA class State Championships, the overall High Point Championship and was awarded Driver of the Year honors. In 1977 Miller made history once again as the first woman to qualify and compete in the Soo I-500 enduro. And her 20th place at the 1981 Soo I-500 solidified her reputation as one of the most successful woman racers of the era.Miller retired from competition in 1983, but her passion for the sport remained as strong as ever. In 1999 she launched the A-1 Swap Meet & Show in her hometown of New Lothrop, Mich., for vintage and antique snowmobiles, and created the A-1 Special Youth Achievement Award to encourage youth snowmobiling. She still supports the Flushing Frozen Forty snowmobile club, which she founded in the 1970.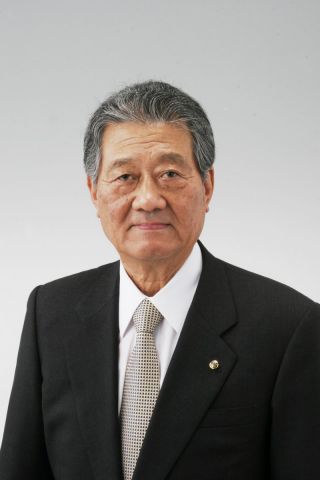 Takehiko (TJ) Hasegawa
Date of Induction: Feb. 19, 2011
Career Span: 1959-2003
Age at Induction: 79
When Yamaha entered the snowmobile business in 1967, the visionary who headed the project was TJ Hasegawa. A veteran of Yamaha's Racing division, Hasegawa leveraged the company's great engineering strength to develop products that exceeded customer expectations. The 1969 SL351 – the sport's first snowmobile with oil injection – was the first of many leading designs that reflected his influence.At a time when hundreds of domestic snowmobile companies competed for customers, Hasegawa focused on developing lightweight and good-handling machines. This effort produced historic, back-to-back wins at the Eagle River World's Championship race in 1971 and 1972, despite campaigning a smaller displacement engine than the competition.Hasegawa's policy for development was, "Always think of customer's needs and develop the products to exceed their expectations." The result was snowmobiles like the famed SL, GP , GPX , SRX, SSR and Enticer series. Hasegawa was equally intent to deliver improved safety within the sport via the support of the Snowmobile Safety and Certification Committee and through cooperation and membership in International Snowmobile Industry Association. After 10 years of snowmobile brand development and growth, Hasegawa moved to other groups within Yamaha and, in 1994, became the CEO and President of Yamaha Motor Company LTD, worldwide.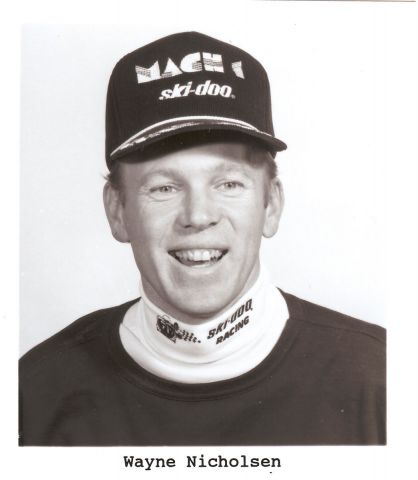 Wayne Nicholsen
DATE OF INDUCTION: Feb. 19, 2011
CAREER SPAN: 1969-2000
BRANDS REPRESENTED: Ski-Doo
AGE AT INDUCTION: 59
An icon of oval racing for three decades, Wayne Nicholsen of Greenville, NY, combined an unwavering work ethic, athletic prowess and passion for excellence to become one of the most successful oval racers of his era. Renowned for his focus on the big-sled Stock and Formula III classes, Nicholsen captured dozens of class championship titles in USSA, OSRF, CCMQ, PRO and WSRF, in addition to victories in five Eagle River World Championships.
Credited for helping Ski-Doo refocus its efforts toward Stock class competition in the early 1980s, Nicholsen was a dedicated ambassador for his longtime sponsor and for the entire sport of snowmobile racing. In the ultra-competitive environment that typifies racing, Nicholsen rose above trivial rivalries with his pleasant, thoughtful demeanor to earn the respect of his fellow competitors. Well-spoken and helpful to aspiring racers, Nicholsen's impact on the sport extended far beyond his innumerable successes.
Nicholsen notched several legendary single-event performances, including his "perfect weekend" at Ironwood, Mich., in 1986, during which he won every heat and final in three Stock classes, in addition to winning every Stock class at the 1985 World Series of Ovals in Owen Sound, Ontario. Yet despite his hundreds of oval race wins and class titles throughout North America, in nearly every circuit, Nicholsen credits his two (1980 & '81) Jim Adema Memorial Awards and USSA Sportsmanship Award – voted on by fellow racers – as his most significant career accomplishments.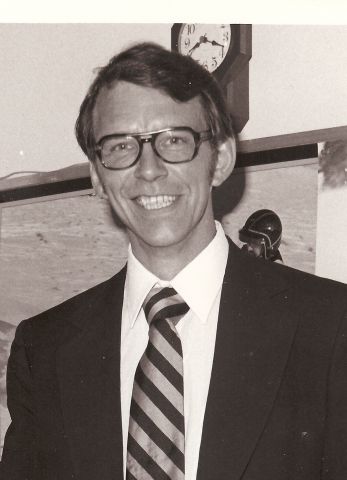 Phil Mickelson
DATE OF INDUCTION: Feb. 19, 2011
CAREER SPAN: 1968 – Present
BRANDS REPRESENTED: Ski-Doo
AGE AT INDUCTION: 65
As a racer, engineer and writer, Phil Mickelson's contributions to the sport of snowmobiling, and to Ski-Doo specifically, are the stuff of legend. Mickelson parlayed his penchant for finding horsepower into a job on the Halvorson Equipment race team in the late 1960s and early 1970s, where his alcohol-burning Rotax engines helped propel Steve Ave, Ed Schubitzke, Doug Hayes and Stan Hayes to countless victories, making the regional Ski-Doo distributor a "giant beater" against the factories. Mickelson's highly-modified Rotax engines caught the attention of the factory, and would greatly influence later production engines.
Beginning in the mid-1970s and continuing into the early 1990s, Mickelson was the service manager first for Halvorson, then for Bombardier. He was the acting U.S. race manager for Bombardier, presented all technical and set-up information to racers and dealers, and was instrumental in creating the record-breaking Ski-Doo cross-country race team that included Gerard Karpik and Stan Hayes.
With a unique ability to explain engineering complexities in a style that was understandable and engaging, Mickelson transitioned to become the technical editor at Snow Goer magazine in the early 1990s, and wrote two books chronicling Ski-Doo's rich history and racing success. His love of engines and history are also evident in his prized collection of Rotax engines. He continues to write about snowmobiles from his home in Duluth, Minnesota.